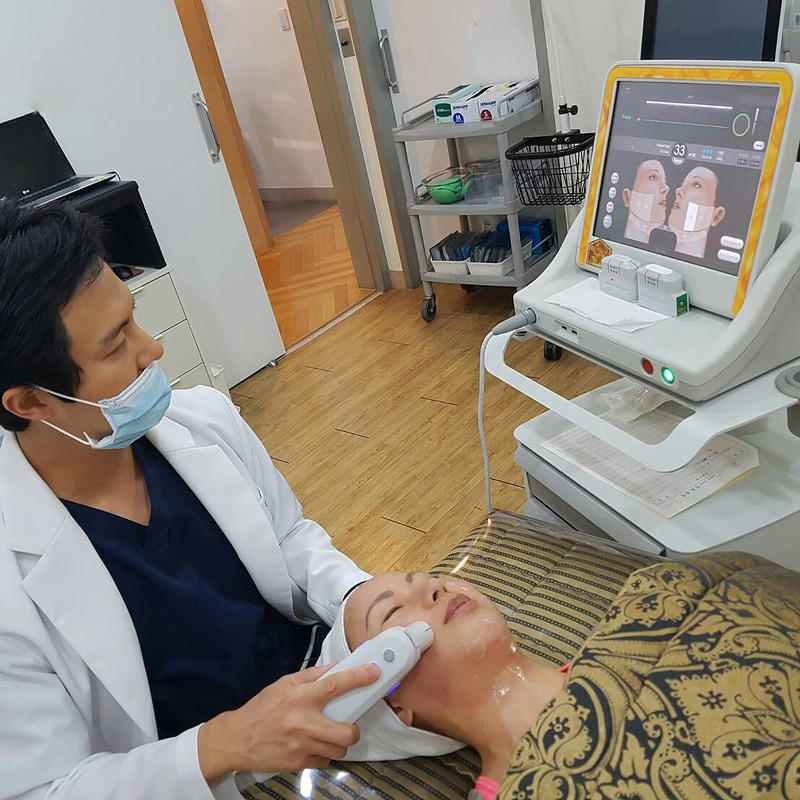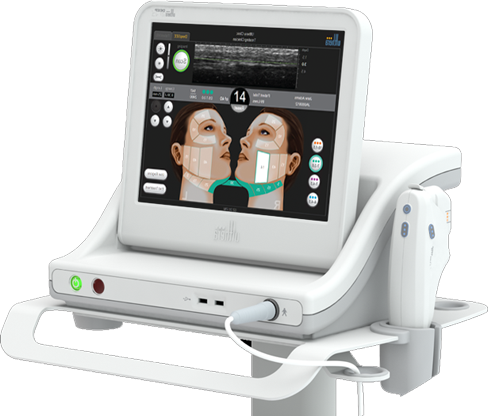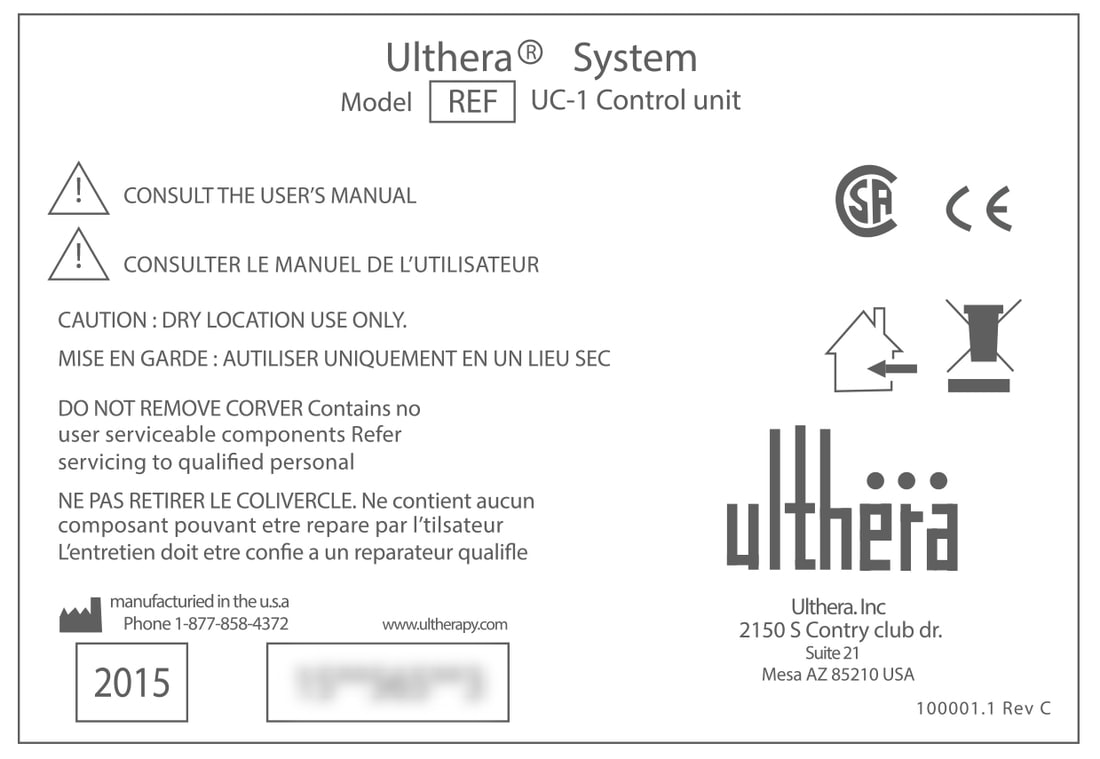 What is Ultherapy?
Ultherapy is a safe, non-surgical ultrasound treatment that counteracts the effects of time and gravity on your skin. Ultherapy uses the body's own regenerative response to gently and gradually lift skin on the eyebrow, under the chin and on the neck, and smooth lines and wrinkles on the décolletage. ​​
Can Ultherapy replace a face lift?
Ultherapy treats the deep foundational layer addressed in cosmetic surgery, but won't duplicate the results of a facelift. Ultherapy is a great alternative, however, especially for those not ready for surgery or for patients looking to extend the effects of cosmetic surgery.
When will I see results? How long do they last?
After your Ultherapy® Treatment, you may see some initial effect, but the ultimate results will take place over 2-3 months, as your body naturally regenerates collagen. Since the procedure stimulates your own collagen production, how long the results last really depends on you. The treatment produces new collagen on the inside, but your natural aging process will dictate how long that translates into visible results on the outside.
Is Ultherapy safe?
The FDA-cleared Ultherapy® procedure has been used safely in over half a million treatments worldwide. Ultrasound energy has been used safely in the medical field for more than 50 years. In addition, every Ultherapy practitioner receives extensive procedural training,
Are there any side effects?
The skin might appear flushed at first, but the redness should disappear within a few hours. Some patients experience slight swelling, tingling or tenderness to the touch, but these are temporary in nature. Other, less common post-procedural effects may include temporary bruising or numbness on small areas of skin. As with any medical procedure, there is the possibility for other rare effects, which your practitioner will review with you.
Recently upgraded Amplify II version Ulthera
- Less pain by half compared to previous versions
- Improved long, short and middle term effect mode by more than 20%
Who is suitable for Ultherapy?
ME CLINIC SEOUL
Facial wrinkles
Non-invasive face & Neck lifting performed by
Experienced doctor
Neck wrinkles
Non-invasive face & Neck lifting performed by
Experienced doctor
Sagginess
Non-invasive face & Neck lifting performed by
Experienced doctor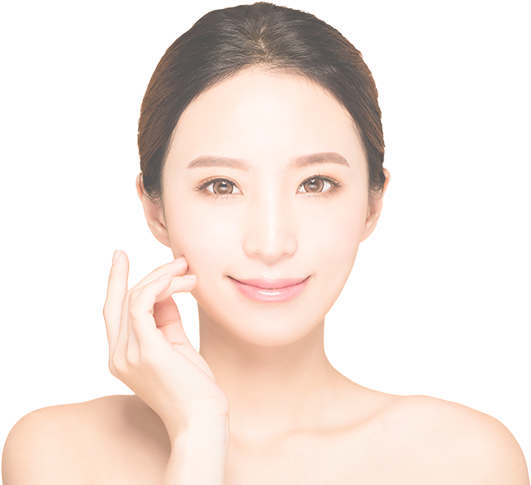 Procedure Cost
ME CLINIC SEOUL
200 shots for a half face
600,000KRW
1,
300 shots for a Whole face
850,000KRW
1,
400 shots for Whole and Neck
1,100,000KRW
500 shots for Whole and Neck with
more details
1,350,000KRW
600 shots for Whole and Neck with
extra details
1,600,000KRW
※ TAX (VAT) is included in mentioned prices.
Part of procedure
ME CLINIC SEOUL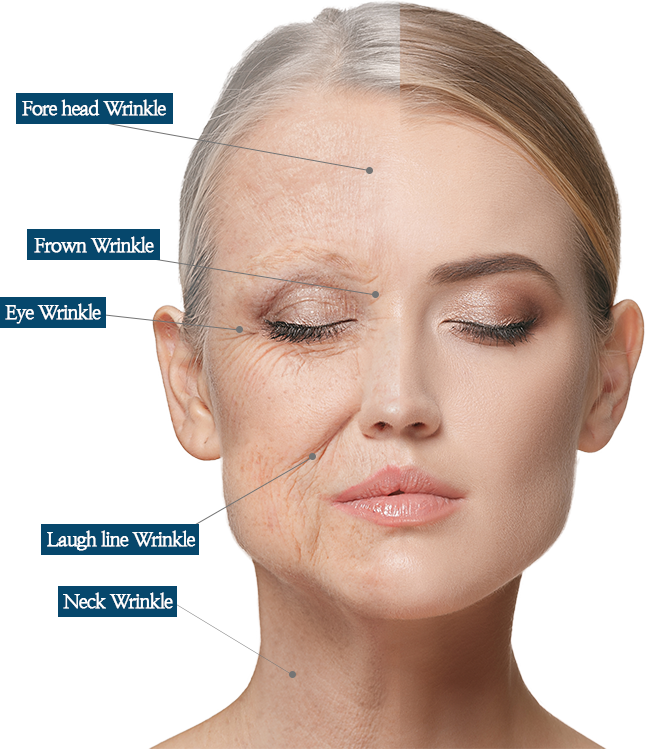 Recovery
ME CLINIC SEOUL
No recovery time but redness can last a month, Surgery follow up after a week of procedure or none
| The Day | Right after procedure | After 7 days |
| --- | --- | --- |
| Procedure | Going back to routine | Follow up or Not required |
Surgery Notice
ME CLINIC SEOUL
Please answer below questions about your health status
01

Are you having any kind of disease?
02

Are you taking any kind of drugs?
03

Do you have any kind of Allergy?
04

Did you have any kind of surgery before?
Please check below before-surgery check up list
01

Please remove manicure from your forefingers.
02

Please do not drink alcohol before operation day.
03

We recommend patients to take a taxi after discharged from clinic due to anesthesia.
04

Operations will be canceled if you have any kind of flu.
05

Bruise and swelling will be longer if you have menses.
06

Please do not take like Aspirin, vita E, Chinese medicine before 2 weeks of operation. It will disturb homeostasis.
07

Before 5 hours of operation, Please do not take any food, even water, gum or candy.
08

You need to be here 30 mins earlier before your reservation.
Before & After surgery
ME CLINIC SEOUL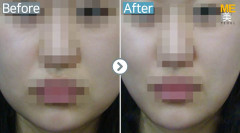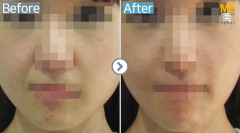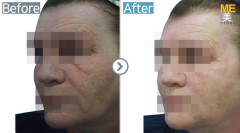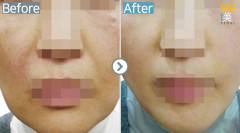 ME CLINIC painless procedure
ME CLINIC SEOUL