Direction - ME CLINIC SEOUL
Incheon airport
to ME CLINIC SEOUL
ME CLINIC SEOUL
Station Location
Incheon airport terminal 1

Incheon airport terminal 2



Subway

CLICK HERE OPEN THE GOOGLEMAP
* ICN terminal 2 - ICN terminal 1 - Unseo - Yeongjong - Cheongna int'l city - Gyeyang -
Transfer to subway # 9 - Gimpo airport - Magok naru - Gayang - Yeomchang - Dangsan - Yeouido - Noryang jin - Dongjak - Express bus terminal -
Transfer to subway # 7 - Banpo - Sin nonhyeon - Hakdong - Gangamgu office
ONLY EXIT 3-1
- Take Exit 3-1 Way to Hak-dong junction.
Please turn back to intersection and turn left then walk down hill for 5 minutes then you will see our clinic on left side.

Bus


CLICK HERE OPEN THE GOOGLE MAP
- Bus #6006
Dispatch interval : 20 minutes(The first bus : 4:00 AM, The last bus : 20:20 PM)
ICN terminal 2 - ICN terminal 1- Sinsa middle school - Apgujeong station - Hanyang Apt
- Please ride a bus #342 & 301 infront of Hanyang Apt → Get off in Yeong dong High school station → Gaepo dong - Il-ji art hall - Hyundai APT - Please write " 749 Seoulleung-ro on google navigataion (The clinic is located in 2 minutes away.)


Taxi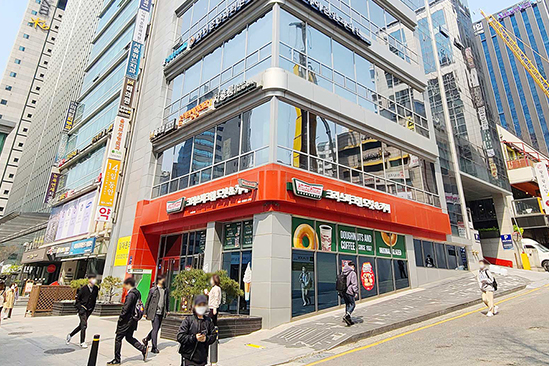 - Show this message to TAXI Driver to get a direction to our clinic or Clinic 'Call' button to call our English speaking staff to help you explain a direction to Taxi driver.
- TAXI 60,000 KRW ~