INTRACEL - ME CLINIC SEOUL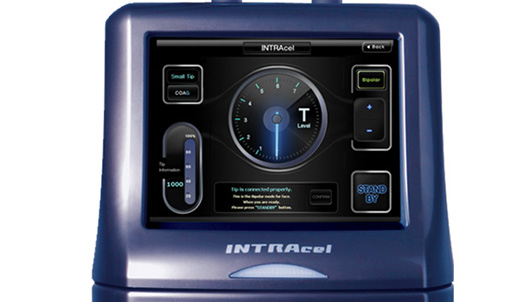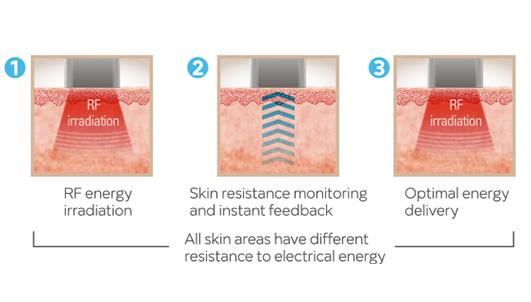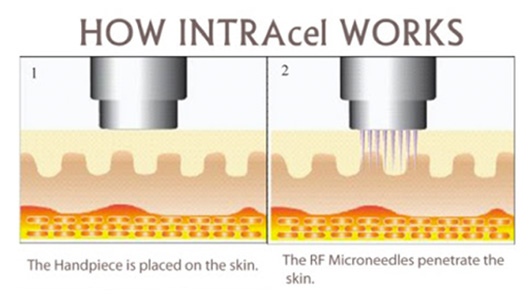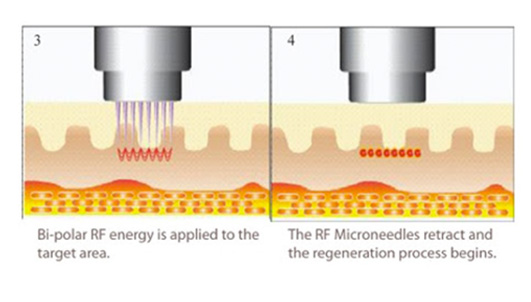 What is INTRACEL MICRONEEDLING?
- The INTRAcel™ technology combines micro-needling to penetrate the skin and uses radio frequency to deliver heat energy deep into the skin tissue.
- The layers of the skin respond to the thousands of tiny microscopic energy points by generating new collagen growth which encourages the skin to tighten and heal naturally. The effect is similar to peeling, but with minimal impact. This results in thicker, firmer skin rejuvenation.
- For acne and acne scarring, INTRAcel™ uses radio frequency energy to reduce the production of sebum and bacteria. The RF energy helps promote the production of elastin and collagen which minimize the appearance of acne scarring.
What can INTRAcel™ be used for??
- The results of INTRAcel™ Microneedling treatments help the skin look smoother and younger, reducing the signs of aging by tightening the skin and improving tone and texture.
INTRAcel™ has also proven to be effective in diminishing signs of acne and acne scarring, as well as reducing large unsightly pores and unwanted stretch marks. INTRAcel™ also has dramatic effects on acne and acne scarring.
How soon will I notice results?
- After just one treatment, your skin is stimulated to produce more collagen so will start to feel smoother and tighter with visible results showing after two or more INTRAcel™ sessions. Treatments are specific to you, with one to three treatments normally being required.
How long does INTRAcel™ last?
- Results can vary, depending on the original quality of your skin and degree of damage. Normally INTRAcel™ treatments continue to improve the skin for up to six months for plumper, glowing skin and smaller pores.
What is Subcision?
- Subcision is a minor surgical procedure used for treating depressed cutaneous scars and wrinkles. It is also called subcutaneous incisional surgery. Subcision is performed using a special hypodermic needle inserted through a puncture in the skin surface.
Who is suitable for INTRACEL?
ME CLINIC SEOUL
Acne scars
Minimal downtime
Smooth skin
Redefine your skin
Deep lines
Improve deep lines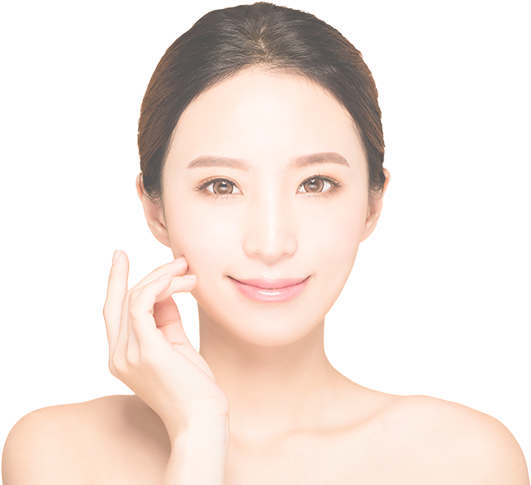 Procedure Cost
ME CLINIC SEOUL
Intracel + PRP with MTS
540,000KRW
1,
Intracel + PRP with MTS + Subcision
660,000KRW
1,
Fraxel xena + Intracel + PRP with MTS + Subcision
790,000KRW
1,
※ TAX (VAT) is included in mentioned prices.
Recovery
ME CLINIC SEOUL
How long you have to stay in Korea : Not required, Going back to routine or work : right after procedure
Follow ups : Not requried, Full recovery time : no down time
| The Day | Right after procedure | After 7 days |
| --- | --- | --- |
| Procedure | Going back to routine | Follow up or Not required |
Before & After surgery
ME CLINIC SEOUL



ME CLINIC painless procedure
ME CLINIC SEOUL